asap's huge success in the skin care industry owes much to solid scientific research.
Identifying a gap in the market for simple, effective skin care, renowned Cosmetic Practitioner Dr Douglas Grose and Business Manager Leanne Stewart developed their own cosmeceutical skin care range in 2000.
Great care was taken in testing the appropriate active ingredients on especially difficult skin types such as sun-damaged, ageing and acne-prone skin. The results were swift and successful, resulting in overwhelming demand for the products from doctors, beauty therapists and other skin care professionals around the world.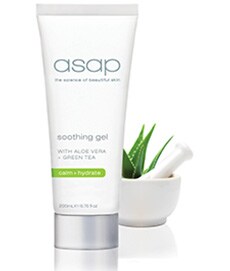 Today, asap is the leading cosmeceutical skin care company in Australia, allowing women and men of all skin types to benefit from asap's easy-to-use range.
asap products are made in Australia from environmentally friendly ingredients. asap products are not tested on animals and contain:
No harmful chemicals
No harsh detergents
No artificial fragrances
No animal derivatives
asap looks forward to continued success in helping you achieve beautiful, healthy skin.